Let me start by saying this. We all know more than we think we do.
(long story with an awesome message)
As a single mom this year, I've had to overcome some very difficult moments that have turned out to be quite amazing experiences. At any given time, I have quite an extraordinary amount of people in my village that I can pick up the phone and call if I really need to hear someone's voice and be talked through a situation. However, there are also the voices of some of those same people always with me if I need them - without a phone call......because as EE Cummings inspires.... I carry them in my heart. ❤️
Over the last few years, there were voices of people in my head that were confusing, deprecating, sometimes paralyzing, and they put me in a very tortured place when I already was in constant survival mode. Tonight, however, the voices I heard were like reaffirming nods, squeals of excitement, and cheers of encouragement surfacing in a very empowered place in my life. 🤩 ⭐️⭐️
Ayden (my 20 month old son, for those who do not know) was on 1000 around 8:00pm, and usual tactics to get him to bring it down were not working, so I decided to have a conversation with him. 👶🏾 We've been having very neat ones lately, stimulating his mind, and welcoming him to become an independent thinker. In these moments, many voices from The Roeper School enter with their exclamations.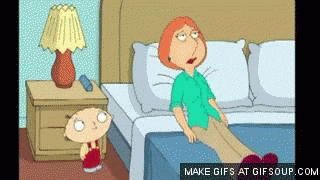 I decide it's time for bed and immediately Katrina Temple's voice pops in: "yeah, put him to bed early! he'll be alright!" So, I do, and like many toddlers in this developmental stage, he has a bit of a tantrum, but we do our new farewell routine and after 5-10 minutes of Ayden's rendition of Stewie's "mooommmmmm, mommy!!!!!, mamaaaaa!!" screaming and whining, he's passed out.
I turn to go decide what to do and it's like Gennaro Angiulo meets me in the hallway: "Now make it count, love!! Use this time." and now.....I'm amped!!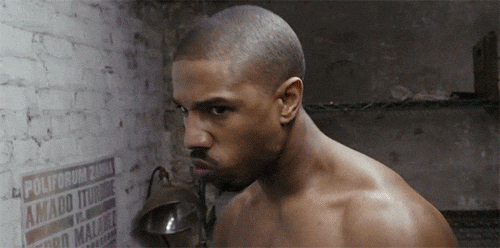 I head to the kitchen, and I choose to unpack and tidy up some things I have been meaning to get to. While I'm doing that, I recognize I haven't eaten in hours -- busy feeding Ayden and handling business that I didn't feed my own tummy (bad habit, I know, I'm workin on it). So, I look over at the stove, and for a split second I almost get frustrated because I still haven't found the covers to the eyes and therefore can't use the stove yet. Here's where the voice of my resourceful mom Natalie Stroud pops up. I think "What would mom do??" and my eyes shoot over to the crockpot - BINGO! So, I gotta get it out of the fridge, clear it out, wash it, and get goin. Effie Brown's voice jumps in "don't throw that out!! give it to Toffee!" ...OH! Right! My furry vaccuum 😁
As I'm washing out the crockpot, my mind's eye goes to the fridge drawers full of yummy fresh veggies I bought but haven't used yet, and I'm thinking "hmm...I don't want them to spoil, and I need to jump on this meal prep." Ashley Roberts voice chimes in: "Cook a bunch of them, and don't cook the good stuff out!" - K. Thanks, Ash! Hmm....no pan and stove, so sauteeing is out of the question. No dishes for the oven, so baking isn't an option. Alex Dodd wails: "You're holding a crockpot, lady! Throw a bunch of them in the pot, and turn it on!"
First, I wanna get some pasta cooked to remove a step for whenever Ayden's screaming "eat eat" or I need to eat eat, myself. (tip from Footman Williams to keep pre-cooked pasta ready) I lift the crockpot up out of the hot container and carry it to the sink, using my long dress as oven mitts (gotta be the Stephanie LaVerne Gandy big sister resourcefulness I watched in middle school as Andrea AJ Olds and I hung out), strained the noodles, and let those cool on some paper plates while I worked on the next step.
So, I get to choppin and as I'm cutting these huge hearty pieces of squash, zucchini, sweet potato, I'm thinking "this is definitely what Dodd would do." 😎
By now, I've caught on to the fact that all of these people are helping me without even knowing it, and so I'm more aware and intentionally reaching spiritually.
I realize now that the next thing I did was probably my frister Kristy Oglesby Lefever influence -- I start bagging the corn chex in zip loc sandwich bags because like i said before, I don't eat well during the day, and I already bagged the veggie straws on Sunday night for Ayden. This corn chex can be my snack in emergencies and it's healthy enough for Ayden to steal if he wants it. Yay! Now that won't go to waste.
Amber Tucker says from the other side of the wall: "Okay. That's enough for now. Pour yourself a glass of wine, and go sit down. Kick up your feet and relax." - Yes ma'am.
So, here I sit, completing this story, with my feet kicked up and a Panera Bread plastic cup of wine.
If you haven't gotten the hint of the message yet, here it is..... We all have grown up with so many people who have influenced us, impacted our lives, and taught us things when we didn't even realize they were imprinting us. So often we pull at the negative people - the ones who hurt us, betrayed us, abused us, and just downright did us wrong - to feed fear, anger, bitterness, resentment, laziness, and pour into our making horrible decisions. If we could transform that same energy and power into pulling at the positive people (who in some cases are the same people) to feed strength, courage, hope, faith, peace, perseverance, and pour into our overcoming....boy oh boy! SO MUCH POWER AND CHANGE IS POSSIBLE! So, in those overwhelming, stressful, scary, or just "WTH" instances, just take a step.....the rest will come to you.
This night has made me laugh, made me appreciate these people (and SO many others whose voices have popped in at other times like these in the past 7 months), made me feel an insurmountable joy, and has healed me in some ways......and I'm so glad that I know more than I think.
With all of your help, I was able to make the best of the situation and enjoy the process.
Please reload